Chuckles Pre-School
Hello, welcome to Chuckles
We would like to welcome your children to our Pre-School situated in the grounds of Castle Gardens Primary School in Newtownards. We see the Centre as an extension of your children's home.
Our aim is to provide a caring and stimulating environment where all children have an opportunity to develope fully and where your child can make new friends, and in an enjoyable way, develop confidently to take their next step in their education. Our Centre is currently managed by a Committee which is made up of parents of the children present in the Centre. The Centre's trained and dedicated staff offer excellent facilities for pre-school children.
The Centre's Committee is responsible for the fundraising and employment of staff. Meetings of the Committee are held on a regular basis. The Committee is made up of parents of children within the setting and we would encourage all parents to support our various activities throughout the year.
Building Together for the Future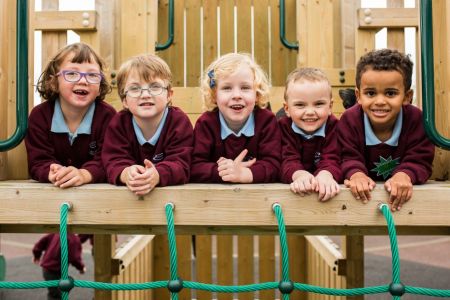 Castle Gardens Primary School, 69 Bowtown Rd, Newtownards BT23 8SH
Phone: 028 9181 3827