Primary 6/7
Welcome to Primary 5/6!
Our teacher is Mr Gibson.
This year we are learning lots of exciting new things.
Term 1
In Term 1, we are learning all about how people lived in the Stone Age. We're also looking at different types of materials and the geography of Northern Ireland.
Term 2
In Term 2, we will be learning about Ancient Egypt. We will even have a day set aside where we will be dressing up as Ancient Egyptians. On top of that we will be looking at deserts, recycling, electricity and sound.
Term 3
In the final term, we will be learning all about mini-beasts and all sorts of creepy crawlies! We'll also be looking at flowers and all their different parts.
Throughout all three terms we'll all be getting much more knowledgeable in our literacy and numeracy and will be writing exciting stories of adventure, composing emotional poems and solving some challenging real world mathematical problems!
You might think that the work in KS2 will be really hard but, although it will challenge you, you'll be given all the support you need to reach your full potential and be the best that you can be!
Remember to stay safe online. Visit the Think You Know internet safety website.
Why not try out some of these fun learning games.
Interactive Maths Games - www.primaryhomeworkhelp.co.uk/maths
Help with Times Tables - www.multiplication.com/games/all-games
Time Games - www.maths-games.org/time-games.html
Shape Games - http://resources.woodlands-junior.kent.sch.uk/maths/shape.htm#Shapes
Building Together for the Future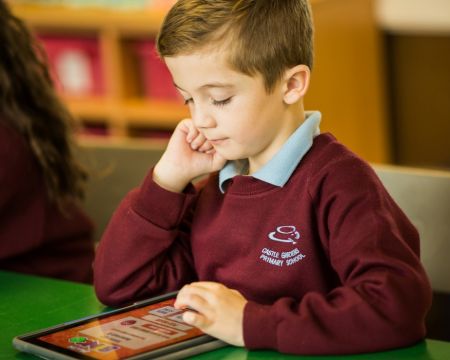 Class Photograph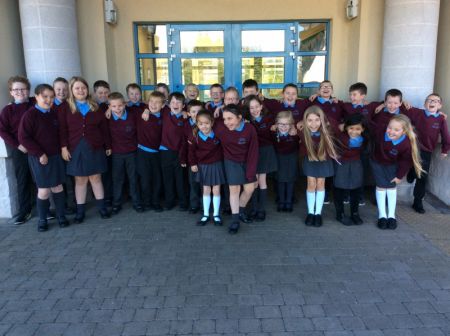 &nsbp;
Castle Gardens Primary School, 69 Bowtown Rd, Newtownards BT23 8SH
Phone: 028 9181 3827