Extra Curricular
Extra-curricular activities are an important part of life in Castle Gardens as we aim to provide opportunities for children to further their skills or interests outside the classroom.
After School Clubs
At Castle gardens we offer an extensive range of after school for pupils in Primary 4 to Primary 7 that are provided by teachers as well as qualified instructors and tutors.
The sporting clubs that we offer include:
Football
Netball
Athletics
Badminton
Tennis
Ju-Jitsu
Cricket
Gymnastics
Our school teams participate in local leagues and cups competitions as well as in friendly fixtures.
The creative clubs that we offer include:
Senior Choir
Junior Choir
French
Cookery
Scripture Union
Gardening
Art
Construction
We also offer music tuition primarily for violins, flutes and recorders and we have also been offer tuition for other instruments including saxophones.
Gymnastics Club in Parthership with Rathgael
Rathgael Gymnastics Club have started a new venture - to offer gymnastics for all to primary age children within a school environment - and we are the location!
The classes are always fun and are mainly focused on basic core skills. Gymnasts will develop and improve specifically co-ordination, strength and flexibility amongst many more including conquering fears and socialising / building partnerships with others. Gymnastics is a beautiful sport with so many qualities to offer and gain! Don't miss out!
Classes run on a Thursday afternoon for all year groups with pupils working towards British Gymnastics proficiency awards in each 10 week block of sessions.
All registration and queries are organised by the Rathgael office in Bangor and can be contacted on 028 9145 9346
Term 1 Clubs
Start dates for after school clubs in Term 1 are listed below. We also have the option of adding a girls' hockey club at Regent on a Friday afternoon. This will require parents to collect and drop their child to Regent. A note will be sent home today to gauge interest.
We have introduced football for P3 and P4 pupils which will now be on Wednesday afternoons at 3pm to avoid a clash with Junior Choir. Spaces are limited and P4 pupils will be given priority. If P3 pupils gets a place, please be mindful that they finish at 2pm on Wednesday and arrangements will need to be made for their collection and return to school.
Clubs marked with * means payment for external coaches will be required.
Monday
Miniversity* from 4th September, sign up required (2-3pm P1, P2 pupils) (3-4pm P3 to P7 pupils)
Tennis from 25th September * (P5-P7 pupils)
Tuesday
Boys Football* (P5 to P7 pupils) from 12th September
Junior Choir (P3, P4 pupils) from 12th September
AQE (P7 pupils) from 5th September
French (P4, P5 pupils to Christmas) from 12th September
Wednesday
Football (P3, P4 pupils) 3-4pm Spaces limited, priority to P4 pupils. Nb P3 pupils finish at 2pm.
Senior Choir (P5 to P7 pupils) after half term, from 8th November
Thursday
Gymnastics * (P1 to P7 pupils) from 5th October
Gardening Club (P5 to P7 pupils) from 14th September
Friday
JuJitsu* (P2, P3 pupils from 15th September) (P4 to P7 pupils from 8th September)
Girls Hockey* (P4 to P7 at Regent House from 15th September, parents will need to transport pupils)
Building Together for the Future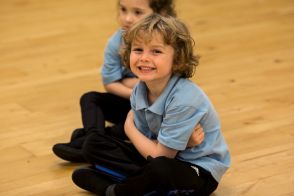 After-School Clubs on Offer
Monday
Tennis (Terms 2 & 3)
Miniversity (All Terms)
Tuesday
Junior Choir (Terms 1 & 2)
Football (Terms 1 & 2)
French (Terms 1 & 2)
P7 Revision (Term 1)
Wednesday
Senior Choir (Terms 1 & 2)
P3, P4 Football (Terms 1 & 2)
Construction Club (Term 2)
Athletics (Term 3)
Thursday
Gymnastics (All Terms)
Gardening (Terms 1 & 3)
Art (Term 2)
Friday
Ju-jitsu (All Terms)
Girls' Hockey tbc
Castle Gardens Primary School, 69 Bowtown Rd, Newtownards BT23 8SH
Phone: 028 9181 3827