Social Communication Class
The Social Communication class in Castle Gardens opened in September 2015, making available specialised teaching for pupils from with social communication difficulties as their special educational need. The class aims to create a caring, secure and happy environment where learning experiences can be maximised and where children can grow and develop intellectually, socially and emotionally.
Our provision seeks to improve the pupils' skills in communication and social interaction and their awareness of appropriate behaviours. It also aims to increase their ability to work independently and every opportunity is taken to integrate the pupils into everyday school life and the mainstream curriculum.
Positions within our provision classes are allocated by the Education Authority following the process of statutory assessment. Should you wish to find out more about the provision classes in Castle Gardens, please get in touch.
Building Together for the Future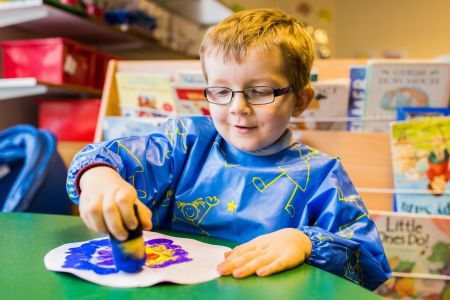 Latest Photographs
Castle Gardens Primary School, 69 Bowtown Rd, Newtownards BT23 8SH
Phone: 028 9181 3827